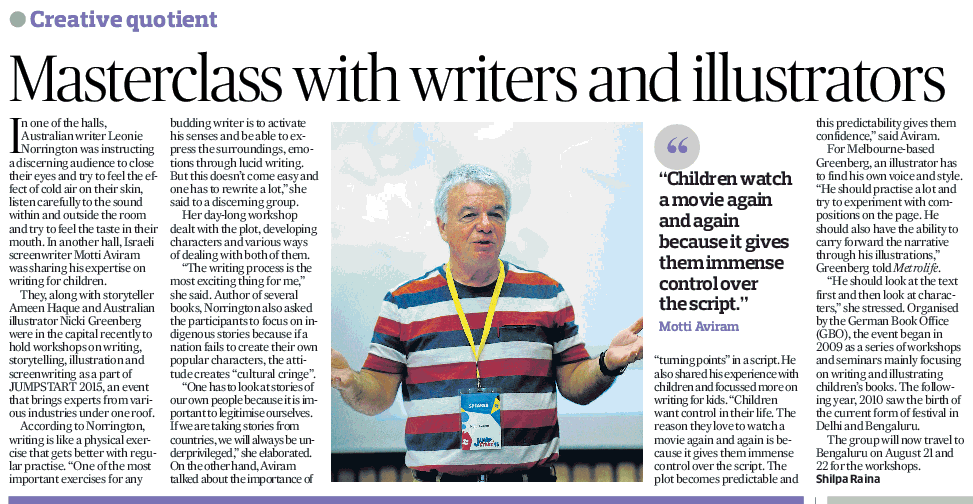 BENGALURU, August 31, 2015
Updated: August 31, 2015 20:13 IST
For the child in you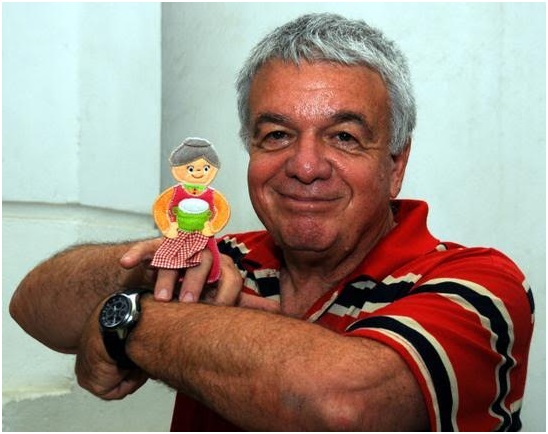 It's story time: Motti Aviram believes he's a child at heart himself Photo: Sudhakara Jain
We all love to listen to stories, and sometimes it's more enjoyable when it's a story we remember hearing as a kid – tales that fascinate us, captivate us and transport us to a world of imagination and abandon. And, when children's writer, filmmaker and Israel's top children's television scriptwriter Motti Aviram narrates a story, it's definitely one that is bound to make it the experience of a lifetime.
He is the front man in the Israeli children's TV industry, with an array of successful children's TV series, including the famed Sesame Street shows in Israel, and a pioneer specialising in production and distribution of videos and books for children. He was in the city recently for a discussion on books and the parameters of content for children in the new world hosted by Write Leela Write and The Consulate of Israel in Bengaluru. Motti has also authored the book The Complete Guide to Screenwriting for Children's Film & Television, a comprehensive tool for people who want to specialise in scriptwriting for kids.
Touched by the reception he received in India, Motti says he was overwhelmed by the love he got here. "The important thing for me is that while there are not many people interested in children's content, like in jazz, to see so many people involved in this was a pleasant surprise."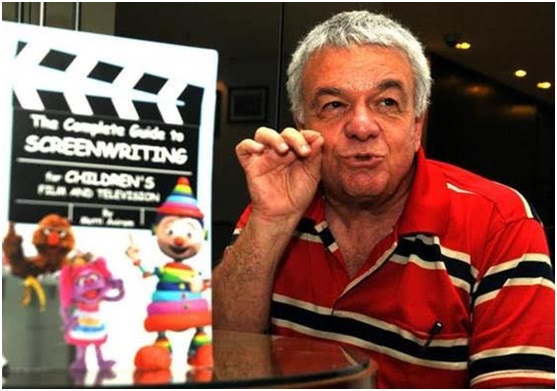 Israeli children's author, filmmaker and TV writer Motti Aviram on why it's important to remember the kid you once were
The cheerful personality goes on to say that while he did most of the cult children shows in Israel, he noticed that most TV channels showing this type of content teach only their writers how to do it. "I wanted to share that knowledge with everyone. So I wrote this book on how to write for children's books and shows. I had the need to write it. Since scriptwriting is a niche, scriptwriting for children is a niche within a niche."
Looking back at his journey working with children, children's content, and comedy, he beams that he wouldn't have wanted it any other way. "Though I do comedy for grownups, I think there is a deep connection between comedy and children. Children like to laugh and are less difficult to entertain."
When asked about his age, he quickly whips out his iPhone and shows a photograph of his granddaughter helping him blow the candle on his birthday cake that has a big 64 sitting on it. He tells, with a big smile: "I am a child at heart. Sometimes I think it's a default. I cannot see sad movies, for example. Spending time with kids, you realise they are genuine and their feelings are true. I guess I'm a lot like them."
He agrees that people like him who work with children's content must put themselves in their place. "You must see the world the way they see it. Identify with them and never think that you are lowering yourself to their level. You must love the content and the audience and treat them as your equal." He adds a familiar phrase he read once as a word of advice: "All people were once kids but only a few remember it. Remember the kid that you once were."
With social media and the Internet taking over children's attention, Motti admits it is a crisis. But quickly adds: "Something is happening right now and children are reading less. But I guess all change can be worked out for good. It's an opportunity to use a new medium to reach out to children." Motti also points out that it's important for the person who is writing to "write for yourself first. You need to enjoy it first like an art. At the end of it, you offer it to the audience and let them take to it in their own way. In our case the audience are small but they are still no less."
Motti says he doesn't plan for the future. "I just finished writing a children's feature film and I hope to start work on it soon. Like children, I like to take it one day at a time."
Narrating from his illustrated children books that act like toy books, Motti signs off with the story of a snail's house, a book with a detachable umbrella that children can learn from and play with at the same time and one he wrote for his granddaughter about a little girl called Leah and her encounter with Mr. End.
https://www.thehindu.com/features/metroplus/for-the-child-in-you/article7599703.ece
A FREE PLATFORM TO WRITE, SHARE AND EVOLVE THEATRE!!
 Homepage » Other Cities » Bangalore » Stories are the real answers to a child's needs
Stories are the real answers to a child's needs
BY KAMAL PRUTHI – AUGUST 21, 2015 5:37 PM – COMMENTS OFF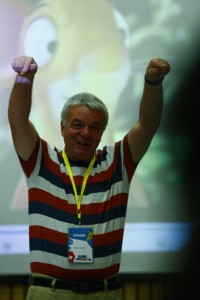 Motti Aviram a leading figure in the Israeli children's television industry is in India. He has created a large share of Israel's most successful and appreciated children's TV series. Motti has also served as the head director and content editor of the Sesame Street shows in Israel, and directed the Shalom Sesame series in New York (starring Sarah Jessica Parker, Jerry Stiller, Joan Rivers and many more).
In a Gupshup (Conversation) with Storyteller Kabuliwala Kamal Pruthi, Motti Aviram shares his agenda for Masterclasses he is conducting during Jumpstart in Delhi and Bangalore, and also goes on to reveal what works for children around the world.
What are you currently working on?
Apart from my regular position as the content director heading the creative team at Clasikaletet, (a company specializing in the production and distribution of videos and books for children), I've just finished writing a new children's book. And I am also in the middle of writing the script of "Chompy".  A new children's full length feature film, (together with my colleague Alon Gur-Arie). Three weeks ago, the Synopsis of "Chompy" won first prize in the Annual scripts competition, for children's films, at the Tel Aviv International Children's Film Festival.
You are conducting masterclasses at Jumpstart 2015, what are your three foremost tips to the aspiring Indian writers writing for children?
The three tips which I give others are also the same tips I practice myself whenever I am writing for kids.
Understanding the cognitive capabilities of young children —writers for young children must be familiar with the cognitive limitations of the various target audiences and understand the changes that occur in their comprehension skills at different ages.
Secondly, understanding the need to convey educational values and messages — writers for children must take responsibility for the information and values they choose to convey to their young audience at this critical stage in their development.
And lastly the Identification with the content repertoire that children love — writers for children must be familiar with those worlds of content that children love: princes, monsters, witches, fairies, superheroes and other characters and worlds that enchant this target audience.
What is your agenda for the Masterclasses you are conducting in Delhi and Bangalore?  
The masterclass will be in four main parts.  First we'll talk about understanding the language of cinema. The Classic Screenwriting Formula. Then the differences between scripts aimed at adults compared to scripts aimed for children.  After that a breakdown of the three tips (mentioned in question number 8) into sub-components, In order to equip the participants with practical tools for writing screenplays for kids.
And finally we will work on how to use television content development techniques in the Books publishing industry. The workshop will include also practical exercises in screenwriting for children and also viewing some fascinating children's videos.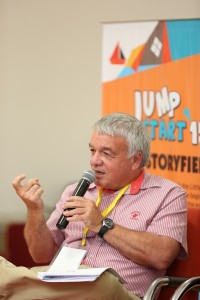 Do you think that your children films can or should be adapted for Indian audiences as well? If yes, why?
There is no doubt in my mind, that just like the Israeli children that had a great time watching the wonderful Indian children's movie: 'RAINBOW', Directed by Nagesh Kukunoor. The film was screened a month ago at the 2014, Tel Aviv International Children's Film Festival. In the same way I tend to believe that an Indian child can enjoy an in Israeli children's film, as long as it's quality content…
In one of your interview you have said, kids want to grow up and acquire the powers they think adults have, and that's why the creation of super heroes is justified. Your further comments on this?
 More than anything else, kids want to be grownups.  And as soon as possible! It's because, Children live with a constant feeling of inferiority.  They're small and weak and
Always surrounded by adults who tell them what to do, when to do it, and how. From their perspective, to be grownups is to know everything, to be able to achieve anything, and especially to control your life. This is why they love so much super heroes, identifying with super-heroes, compensates them a little.
What stories do you think do children like to read or listen to the most?
 There is no one clear answer to this question. Stories are always the real answer to the real needs of the child. Each child has his own needs. For the purpose of writing my book I tried to analyze a large range of topics of children books.  I analyzed about 1,500 books and I was surprised to find out that all the 1500 books, are meeting only about 25 topics.  I guess that every child is drawn to the worlds of content that provides him a real answer to his real need.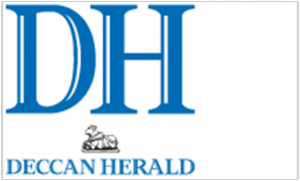 You are here: Home » Supplements » Metrolife » Winning the hearts of children
Winning the hearts of children
Ananya Revanna, August 24, 2015, DHNS
Innocent humour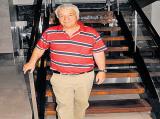 Working with children is a whole new ball game, and most people aren't equipped to write for, teach or handle the tiny tots. But Motti Aviram, a leading figure in Israeli children's television industry, knows just how to entice and write for them. With numerous children's shows in his kitty, he says, "Initially, I thought only people who have experience with parenthood could write for children. But then I found out that they just have to be child-like."
Having created shows like 'Shalom Sesame', he adds that the know-hows of writing for kids come at a later stage. What one needs is, "Talent. Knowledge comes later, first one needs to have the talent to understand kids." The best way to find out if a person is 'talented' is by, "Take them to a kindergarten and see how they react to and with the kids. If they communicate in a way that makes the kids feel comfortable, then you know. The other things that are also important are one's imaginative skills and being able to create magical worlds."
Although these days, kids are developing at a rapid pace and take to technology like a fish to water, Motti says that in the initial years, they are all the same. "Of course, from a certain age, say about four, one can make out that they are a different generation. But in the first three years, they are all the same. They just might be able to use an iPad, that's all," he says, with a grin on his face.
Admitting that most people aren't equipped to write for children, he has come out with a book called 'The Complete Guide to Screenwriting for Children's Film & Television'. Three years after its Hebrew release, he translated it into English to give it a wider audience. "For one to create a children's show, they need a lot of education in animation, humour, writing, usage of puppets and more. Whether it's the technical aspect or the psychological ones, there are all kinds of elements that people should consider. In Israel, a lot of companies that do children's shows don't have this knowledge. So, I created this book about catering to children."
He emphasizes on the importance of knowing one's audience and understanding for psychology. "One should know what they like and what they don't. How to write for kids and the humor that is written in for them is different from what one would for an adult."
While Motti is known for his work in children's television, he doesn't want to be pigeonholed in just that category. "I don't just concentrate on kids. I do comedy shows for adults as well. Comedy, as we know it, is a great way to run away from life!" But what is he running away? "I was talking to someone before about this… whenever my wife and I go to a film that is sad, I walk out in between. A few months ago, I went to watch this Ukrainian film called 'The Notebook' and I couldn't see more than 10 minutes of it."
He incorporates this humour in all his children's shows as, "They like to laugh a lot! Of course, it's easier to write for kids because when you are doing comedy for grown-ups, you never know what to expect. I think 'these are my best jokes and will make people laugh', but when on stage, people don't laugh. Instead, they laugh in places where I am sure they wouldn't! I never know why. With kids, it's much simpler. You can easily predict when and why they are going to laugh."
Narrating a funny incident that shows how a child's psychology works, Motti says, "When I create a pilot episode, I usually take it to a kindergarten for viewing. There, I see how they react and decide on what changes to make. But I have learnt never to ask them what they think. There was one situation where I did and it was a huge mistake. I showed the class a show about a naughty crow who stole and lied, and his friend, a friendly dog. The crow was the protagonist of the show. When I asked the kids whether they liked the show, they said 'no', because the crow was naughty.
I was considering cancelling the show when the teacher asked me if she could take over the questioning session." What happened next is amusing because, "She asked them whether they wanted to see more shows about the crow or the dog, and they all said 'the crow'! I understood that I was new to the kids and they wanted to come off as nice. If they had identified with the crow that would make them not very nice!"